Book Recommendations from Each Enneagram Type
Sep 03, 2021
Since each of us have all 9 numbers inside of us, here you'll find a reading list recommended by the healthiest version of each Enneagram Type, so that you can pick and choose based on what area you're wanting to learn about or work on the most right now.
Type Ones (The Perfectionist, The Reformer, The Improver)... who have embraced flexible standards and know they are already good enough recommend:
The Gifts of Imperfection by Brene Brown
"Understanding the difference between healthy striving and perfectionism is critical to laying down the shield and picking up your life. Research shows that perfectionism hampers success. In fact, it's often the path to depression, anxiety, addiction, and life paralysis."
Type Twos (The Helper, The Caretaker, The Lover)... who have stopped "giving" love and started being love recommend:
The Mastery of Love by Don Miguel Ruiz
"Humans who hunt each other for love will never be satisfied, they will never find the love they need in other humans. The love we need to hunt is inside ourselves."
Type Threes (The Achiever, The Role Model, The Motivator)... who no longer seek worthiness in the positive regard of others recommend:
Stop Checking Your Likes by Susie Moore
"When you affirm yourself, it automatically allows others to do the same."
⠀⠀⠀⠀⠀⠀⠀⠀⠀
Type Fours (The Individualist, The Romantic, The Artist)...who are able to find meaning in the disappointment and negative feelings, rather than be defined by them recommend:
Man's Search for Meaning by Viktor E. Frankl
"The greatest task for any person is to find the meaning in his or her life: in work (doing something significant), in love (caring for another person), and in courage during difficult times."
Type Fives (The Investigator, The Observer, The Expert)...who are able to feel ready and competent without knowing everything recommend:
The War of Art by Steven Pressfield
"There's no mystery to turning pro. It's a decision. We make up our mind to view ourselves as pro and we do it. Simple as that."
Type Sixes (The Loyalist, The Skeptic, The Troubleshooter)...who are in touch with their inner guidance and confident in their own minds and judgements recommend: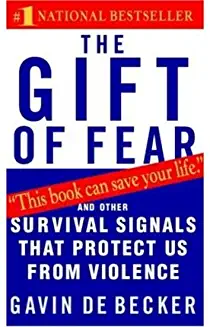 The Gift of Fear by Gavin De Becker
"Can you imagine an animal reacting to the gift of fear the way some people do, with annoyance and disdain instead of attention? No animal in the wild suddenly overcome with fear would spend any of its mental energy thinking, 'It's probably nothing.'"
Type Sevens (The Enthusiast, The Multi-Tasker, The Energizer)... who have been able to find satisfaction without constant excitement and stimulation recommend:
Digital Minimalism by Cal Newport
"Marcus Aurelius asked: "You see how few things you have to do to live a satisfying and reverent life?"
Type Eights (The Challenger, The Protector, The Boss)...who use their abundant energy to affect change in their environments recommend: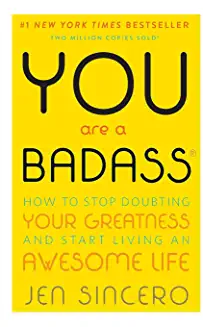 You are a Badass by Jen Sincero
"In order to kick ass you must first lift up your foot."
Type Nines (The Peacemaker, The Comforter, The Optimist)... who have used the peace and calm they seek to birth a strong knowing of who they really are recommend:
Stillness Speaks by Eckhart Tolle
"Stillness is where creativity and solutions to problems are found."
Whether you know your number or not, what's a personal development book you would add to this list that we should also add to our reading list? Email me ([email protected]) or message me over on Instagram (@enneagrammba) and let me know!
P.S. When you're ready, here are 3 ways I can help you:
---> Listen and Subscribe to the Enneagram MBA Podcast HERE to learn from other business owner and leaders of all Enneagram types, on topics covering starting and growing a business, finding your purpose, and ways to get known and reach more people with your message, mission, and services.
---> Book a Know Your Number Session HERE to start to uncover your dominant Enneagram type and/or learn how to use it in your business and life. Knowledge isn't power. It's what you do with that knowledge that's power. Inside here, we'll start to identify specific changes in habits, beliefs, or thoughts needed in order to step into the best version of you.
---> Learn more HERE about getting known and building a personal brand business on your own terms inside the Marketing Mentorship program.
Book a Personality and Purpose Assessment
Inside this 20-minute free assessment call, we'll look at which Enneagram type you most identify with, how much you're leveraging your strengths, what common roadblocks you might be facing, and opportunities for how to use your personality and Enneagram insight to build a life and business you love.
Schedule Your Assessment