What sets the 
great boss
 

apart from the average boss? 
According to Harvard Business Review, the managers who can claim best-boss-ever status discover what is unique about each person on their team and then capitalize on it, challenging each member to excel in their own way.
Here's how they do it.
You'll use what you're learning from the Enneagram to grow into World's Best Boss with these four categories of Emotional Intelligence. 
Self-Awareness:
Study Your Personality, Preferences, & Pet Peeves
Notice Stress & Triggers
Highlight Strengths
Identify Auto-Pilot Actions 
Ask for Feedback 
Define Growth for You
Consider Your Values & Motives  
Self-Management:
Turn Insight into Action 
Defuse Triggers 
Leverage Strengths 
Develop Intentional Habits 
Accountability Check-Ins
Practice New Behavior 
Engage in Critical Thinking
Other-Awareness:
Accept & Appreciate Your Team's Differences
Understand Their Reactions 
Recognize Their Strengths
Review Potential Blind Spots
Know Their Communication & Collaborations Preferences 
Get Feedback from Others
 Identify What Growth Is for Them
Relationship Management:
Understand Your Impact on Others'
Work Together to Navigate Difficult Situations  
Find Ways to Use Their Strengths
Adapt to Their Preferences (when possible)
Chart a Growth Path
Open Lines for Feedback 
Are You a New Manager Ready to Bring Out the Best in Your Team?
Best-Boss-Ever School™ is coming in 2024. Put your name on the waitlist to get program updates and special offers for the first cohort!
🔔Sign up to be notified when enrollment for Semester One opens!
We won't send spam. Unsubscribe at any time.
"Great managers perform their magic by discovering, developing, and celebrating what's different about each person who works for them."
What to Expect Inside Each Semester
6-Month Program
At the end of the program, having submitted all required assignments, you'll receive a Certification of Completion. Add it to your Linkedin profile and show off the physical copy when you hang it in your office. 
Weekly Lessons
New topics covering the Enneagram and ways to use it at work - both with your own professional and personal growth, and that of your team awareness - will be shared in various ways including training video calls, audio lessons, and book work. 
Application Exercises
This part is important. You already know there is no shortage of information about being a great boss out there. It's the implementation part that's often missing. You'll have regular funwork opportunities to turn the Enneagram insight into action.
Group Discussions  
You'll get to meet and learn from your peers in the program with the various groups calls. Time and time again, training attendees say sharing with others is one of their favorite and most memorable parts of their experience. 
Individual Attention
Throughout the semester you'll schedule (3) one-on-one sessions with Sarah to discuss your specific manager goals and needs, outline ways to use the Enneagram in your role,  and anything else that would be beneficial during the program.
Meet Your Instructor 
Sarah Wallace is a Certified Enneagram Coach, host of the Enneagram MBA podcast, speaker, and workshop facilitator.
She started her career as a Manager of Public Affairs for a global corporate construction material company and later as a National Media Sales Consultant for a small business in the health club industry. This wide range of workplace relationship experience and team dynamics allows her to understand and successfully work with various types and sizes of groups, while collaborating with executives in the boardroom and supporting employees in the field. Learn more about Sarah here.
Wait, What's The Enneagram?
The Enneagram (pronounced "ANY-uh-gram") is a model for identifying nine distinct ways of seeing the world. More than identifying only strengths or surface-level behaviors, it gives incredibly accurate and useful insights into the stories we're telling ourselves, the root motives behind behaviors, and charts a specific path for each type for growth and performance improvement.
Whether you're wanting a guide for your own self-awareness journey or a tangible tool to better understand the people around you, the Enneagram can help.
Sarah teaches the Enneagram using the Awareness to Action methodology. It's a simple but extremely effective model for growth that tailored for the business world.  
Companies that have already brought

Enneagram

MBA

to their teams: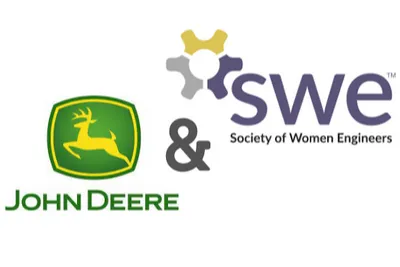 Are You Playing Checkers?
Or are you playing Chess?

In his Harvard Business Review article, "What Great Managers Do," author Marc Buckingham says that average managers play checkers, while great managers play chess.
The difference?
In checkers, all the pieces are the same and move in the same way; they are interchangeable.
Sure, you need to plan and coordinate their movements, but they all move at the same pace, on parallel paths.
In chess, each type of piece moves in a different way, and you can't play if you don't know how each piece moves. More important, you won't win if you don't think carefully about how you move the pieces.
The intention of Best-Boss-Ever School™ is to use the Enneagram to help you understand the best way to use each team member, including yourself. 
"People who have a clear understanding of themselves enjoy more successful careers and better lives - they understand what matters to them, what they want to accomplish, how they behave and -- how others see them."
- Harvard Business Review
Join the Waitlist for Enrollment
The biggest skills gaps for first-time managers
What Employers Are Facing
According to SHRM (Society for Human Resources Management), new managers often struggle the most with:
providing quality feedback

handling difficult situations

reducing conflict within teams

running a productive meeting 

making decisions
When these new, untrained managers go from high-performing individual contributor to leading other people they can unintentionally slow down a well-oiled team, lower morale, and send employees running for the door. 
Asked about their experience with first-time managers, 897 full-time U.S. workers reported the following (SHRM, 2023):
41 percent said they were stressed or anxious about reporting to work.
34 percent wanted to leave the organization.
31 percent wanted to change managers by changing jobs or teams within their company.
31 percent lost confidence in their company overall.
Long story short: 
Even star players promoted to managers need training.
How The Enneagram & EQ Can Help
Any organization who is promoting from within owes it to their new managers to provide the training and support that they need.
The Enneagram is a powerful framework for understanding personality, their relationship to emotional intelligence (EQ) and, precise methods for improving performance in areas such as:
more skillful decision-making

cultivating good communication

coaching people to success

understanding and managing their own emotions & stressors

recognizing the emotions and motives in those they lead 
Repeatedly, in all categories of jobs and in all kind of organizations, studies show that once a baseline of intelligence and expertise are met, emotional competence mattered at least twice as much as additional IQ or technical expertise (Awareness to Action, 2006): 
More than 2,000 managers from 12 large organization were analyzed to determine the most important competencies for success. Eight-one percent of the competencies that distinguished outstanding managers were related to EQ
In a study of 181 different positions from 121 organizations worldwide, 67% that were deemed essential for successful performance were emotional competencies 
 Long story short: 
Improvement in EQ means improvement at work and other areas of life.
School Tuition: Save $500 
The investment for Best-Boss-Ever School™ is $3,495. Tuition can be paid in full or in three payments. Volume pricing for 3 or more people from one company is available. We are also happy to extend scaled pricing for qualifying non-profits, military, and education organizations. 
And...When you add your name to the Semester One waitlist, you'll receive $500 off your tuition! 
---> Did you know your organization can pay for you to receive development training? We've put together a template letter for you to send to your supervisor or HR department.

Write a Letter
Why Should I Enroll in BBE School?
Will I Get Enough Personal Attention?
When does the next program start?
Who Would Benefit from BBE School?
What's the Program Schedule Look Like?
What If I Want My Team Trained in the Enneagram?