What sets a 

great team

 apart from an average team? 
They are united, committed, and connected to each other. Best selling author and keynote speaker, Jon Gordon, says that great teams care more. They care more about their effort, their work and their team members.
How they get there
Your team will use what they're learning from the Enneagram to grow into your version of a Dream Team with these four categories of Emotional Intelligence to use individually and in their work relationships with teammates, clients, and other stakeholders. 
Self-Awareness:
Study Your Personality, Preferences, & Pet Peeves
Notice Stress & Triggers
Highlight Strengths
Identify Auto-Pilot Actions 
Ask for Feedback 
Define Growth for You
Consider Your Values & Motives  
Self-Management:
Turn Insight into Action 
Defuse Triggers 
Leverage Strengths 
Develop Intentional Habits 
Accountability Check-Ins
Practice New Behavior 
Engage in Critical Thinking
Other-Awareness:
Accept & Appreciate Your Team's Differences
Understand Their Reactions 
Recognize Their Strengths
Review Potential Blind Spots
Know Their Communication & Collaborations Preferences 
Get Feedback from Others
 Identify What Growth Is for Them
Relationship Management:
Understand Your Impact on Others'
Work Together to Navigate Difficult Situations  
Find Ways to Use Their Strengths
Adapt to Their Preferences (when possible)
Chart a Growth Path
Open Lines for Feedback 
Workplace Pet Peeves and Preferences 
Dream Team Academy™ is a comprehensive group program with a mix of new information and practical exercises for implementing what you're learning. To give you an idea of some of the insights and application opportunities you'll learn about inside, download your copy of A Manager's Enneagram Field Guide and starting practicing with today!  
"If you want to be truly great you have to work as hard to be a great teammate as you do to be a great player."
6 Month Program
It's recommended that each team in the Academy host an-person kick-off workshop to get build excitement, buy-in and a readiness to dive into the curriculum. At the end of the program, having submitted all required assignments, each member of the team will receive a Certification of Completion. 
Monthly Lessons
New topics covering the Enneagram and ways to use it at work - both with individual professional and personal growth, and with your work relationships - will be shared in various ways including training video calls, audio lessons, and book work. 
Application Exercises
This part is important. You already know there is no shortage of information out there about getting along better at work. It's the implementation part that's often missing. You and your team will have regular funwork opportunities to turn the Enneagram insight into useful action.
Group Discussions
Your team will meet and learn about and from one another throughout the program. Time and time again, students say that sharing with their co-workers is one of their favorite and most memorable parts of their experience. 
Individual Attention
Throughout the program, each teammate will have an opportunity to participate in an Enneagram Type at Work session, a simple 360-Review assessment process, and results review.
Meet Your Instructor 
Sarah Wallace is a Certified Enneagram Coach, host of the Enneagram @Work podcast, speaker, and workshop facilitator.
She started her career as a Manager of Public Affairs for a global corporate construction material company and later as a National Media Sales Consultant for a small business in the health club industry. This wide range of workplace relationship experience and team dynamics allows her to understand and successfully work with various types and sizes of groups, while collaborating with executives in the boardroom and supporting employees in the field. Learn more about Sarah here.
More About the Enneagram
The Enneagram (pronounced "ANY-uh-gram") is a model for identifying nine distinct ways of seeing the world. More than identifying only strengths or surface-level behaviors, it gives incredibly accurate and useful insights into the stories we're telling ourselves, the root motives behind behaviors, and charts a specific path for each type for growth and performance improvement.
Whether you're wanting a guide for your own self-awareness journey or a tangible tool to better understand the people around you, the Enneagram can help.
Sarah teaches the Enneagram using the Awareness to Action methodology. It's a simple but extremely effective model for growth that tailored for the business world.  
Companies that have already brought

Enneagram

MBA

to their teams: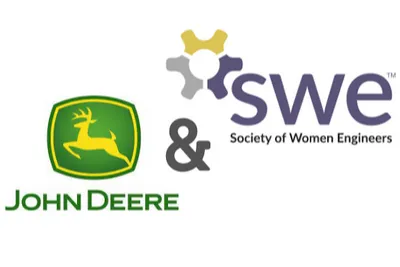 A Chess Approach to Team-Building
In his Harvard Business Review article, "What Great Managers Do," author Marc Buckingham says that average managers play checkers, while great managers play chess.
The difference?
In checkers, all the pieces are the same and move in the same way; they are interchangeable.
Sure, you need to plan and coordinate their movements, but they all move at the same pace, on parallel paths.
In chess, each type of piece moves in a different way, and you can't play if you don't know how each piece moves. More important, you won't win if you don't think carefully about how you move the pieces.
The intention of Dream Team Academy™ is to use the Enneagram to help you and your team better understand each other and their unique strengths and preferences.
"Not finance. Not strategy. Not technology. It is teamwork that remains the ultimate competitive advantage, both because it is so powerful and so rare."


- Patrick Lencioni, The Five Dysfunctions of a Team
📆 Schedule Your Information Call with Sarah
What Employers Are Facing
According to Patrick Lencioni, renowned expert in team-building and leadership and author of "The Five Dysfunctions of a Team" there are core issues that can hold teams back:
Absence of Trust: Without trust, team members may conceal their weaknesses, mistakes, and concerns from each other, hindering collaboration and preventing the team from working effectively.
Fear of Conflict: Conflict is an inevitable part of any team, but healthy conflict that focuses on issues and ideas can lead to better decisions and stronger relationships.
Lack of Commitment: To address this dysfunction, team members need to engage in robust discussions, clarify goals and expectations, and agree on clear action plans.
Avoidance of Accountability: Team members need to be clear about their roles and responsibilities, set clear expectations, and understand the impact of their actions on others, whether intended or not. 
Inattention to Results: When individuals prioritize their own interests over the team's results, the team cannot achieve its goals.
Bottom line: Teams that communicate well, collaborate effectively, and share accountability tend to outperform those that don't. Dysfunctional teams, on the other hand, can lead to poor communication, lack of trust, low engagement, and ultimately, failure.
So, how can the Enneagram help?  Keep reading --->
How The Enneagram & EQ Can Help
Emotional intelligence is the capacity to recognize and control one's own emotions as well as comprehend the emotions of others.
It's a skill that builds better working relationships, creates value in roles, and gives team members confidence to work with others, resolve issues, pioneer new ideas, and drive them and your organization towards success.
Although, it doesn't come natural (or easy!) for most of us - it's a skill that has to be built and nurtured. 
The Enneagram is a tool for helping teams grow in their EQ, allowing them to: 
Improve communication skills
Reduce stress
Increase frustration tolerance
React to constructive criticism
Conquer doubts, and insecurities

Navigate social situations smoothly

Create a positive environment

Fosters better leadership
Deal with change and uncertainty
Increase sense of accountability
Recognize the customer's emotions without taking them personally
Emotional intelligence in the workplace begins from the inside out with each individual. It involves team members recognizing various aspects of their feelings and emotions and taking the time to work on the elements of self-awareness, self-regulation, motivation, empathy and social skills. Enneagram MBA's Dream Team Academy™ gives your team the guidance to grow and measure success in these areas.
Partnership Spotlight with DECKED
See the highlights of what one sales team with a new senior manager did together when they partnered with Enneagram MBA. Click here. 
Why Should You Enroll Your Team in DTA?
What if We Don't Work in the Same Office?
What's the Difference in a Workshop vs. the Academy?
How Does it Work to Get Started?
Who Would Benefit from DT Academy??
What's the Program Schedule Look Like?
What If We're Only Ready for an Introduction?