Enneagram Team Training Experience Spotlight
Aug 04, 2023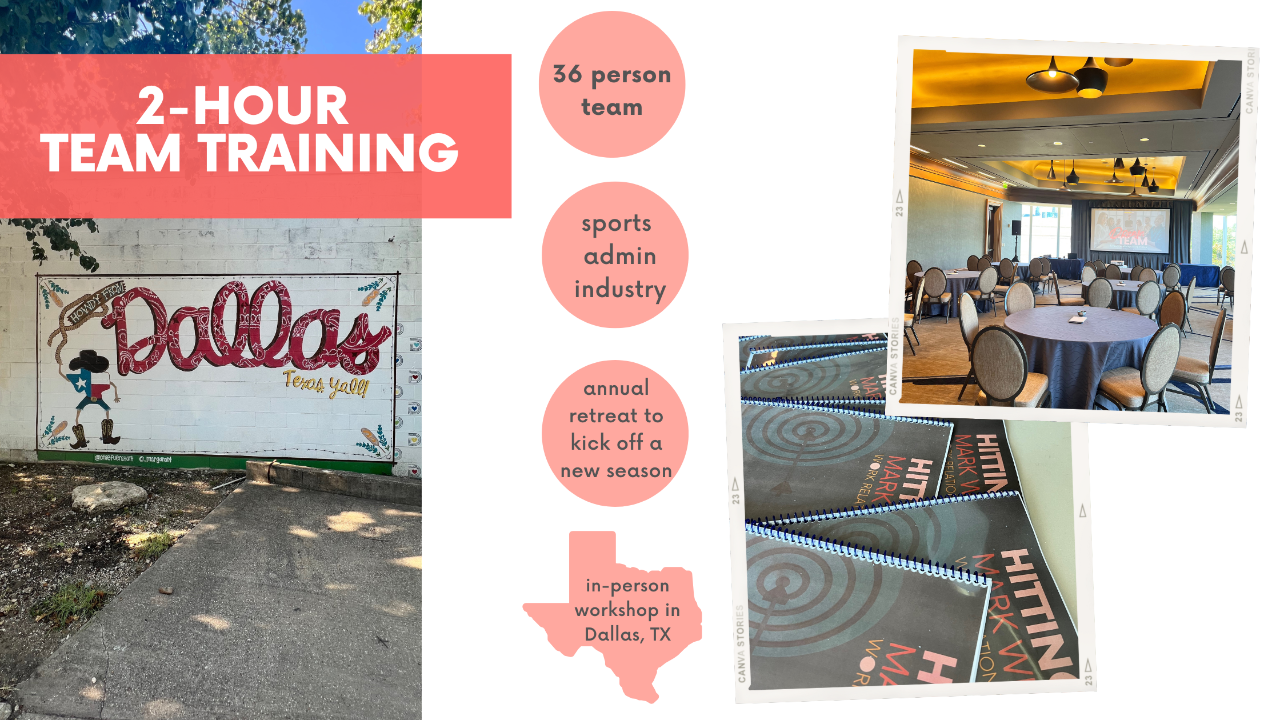 This month I've had the opportunity to work with two different sales teams.

One of them also included their marketing and strategy team partners for their annual cross-departmental team-building retreat.

At the beginning of 2023, an in-house team member and fellow Enneagram enthusiast from this private client company led their group through an introduction to the 9 types training and helped each person take the Enneagram Institute assessment to start identifying each persona's dominant type.
The team got so much from the training their in-house Enneagram ambassador provided that they asked for more.


Because of this foundation, when I met the group, we got to hit the ground running during our 2-hour team workshop several months later.
This allowed us to take the 9 types and practice using that information in specific ways - in this case, communication and collaboration - with a mix of new information and real-life applications.


It was truly an uplifting and energizing experience on my end to get to be a part of such an engaged and accepting (and fun!) group.
Are you interested in hosting your own Enneagram team workshop? Learn more about the current options here!
Get Enneagram resources for influencing and interacting with people at work.
Understanding People is a free weekly newsletter sent out each Saturday morning with Enneagram insights, self-awareness how-to, book recommendations, and human behavior research to help you build healthy relationships, inspire others to action, and live the best version of yourself.